About the charity
Border Community Support was established in 2007 with the ambition to help and
support causes in the local community through investment and leadership.
As a family-owned business, Border is determined to create a positive legacy and
commits 10% of its profits every year to the charity.
In February 2021 we hit £1M donated to local groups and organisations.
Whether it is sprucing the outdoor environment, partnering with local schools
to promote learning activities or supporting the town's arts and events, we know there
are good causes out there which can benefit from our support.
OUR PROJECTS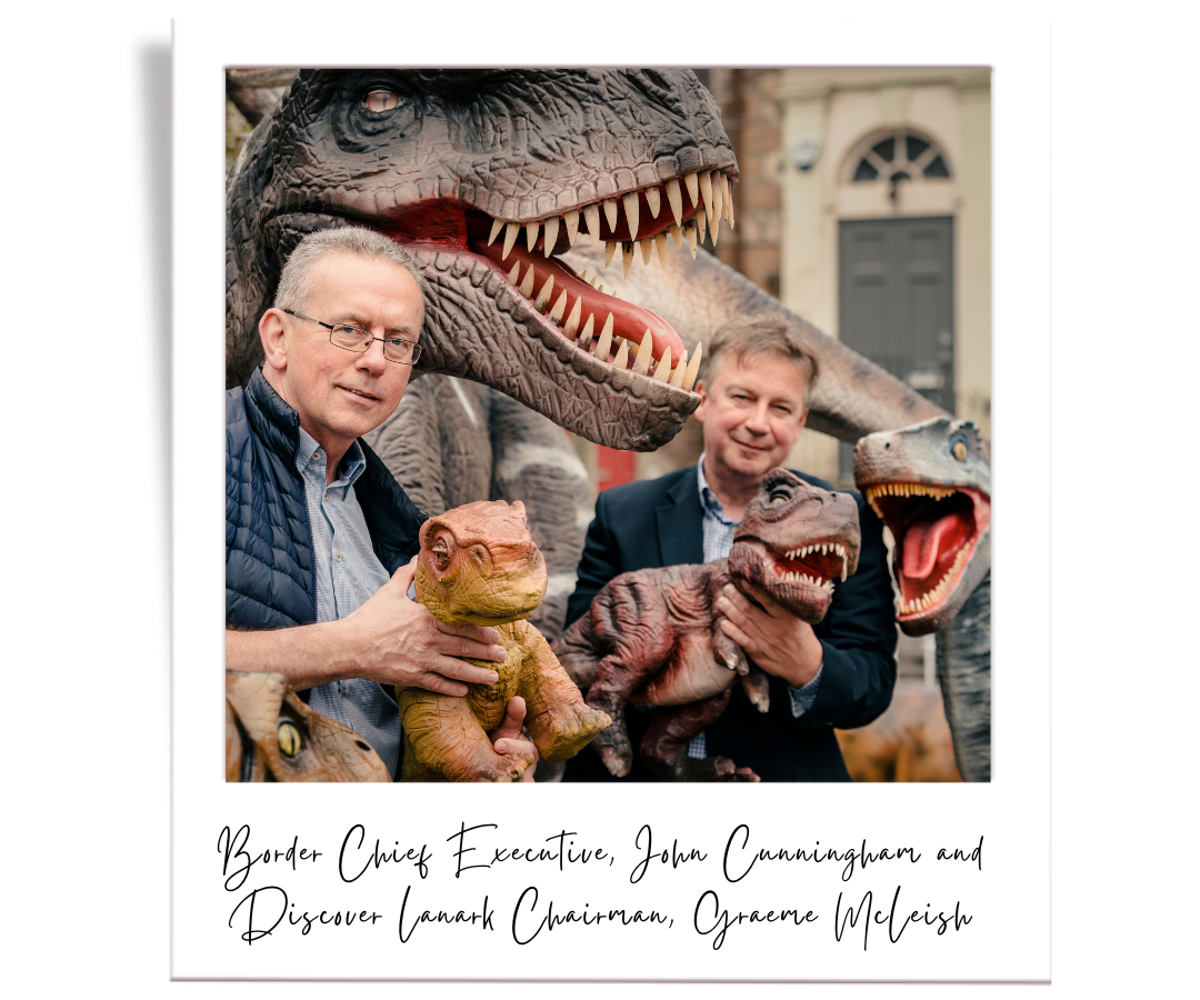 BORDER SPONSORS JURASSIC LANARK
Border Biscuits is delighted to be the principal sponsor of the Jurassic Lanark 2022 event, now in its second year after the success of the initial event last summer. Running from Friday 25th of June – Sunday 14th of August, the Jurassic Lanark event is an ideal fun, free day out for all the family and a chance to let imaginations run wild while hunting down 25 life-size dinosaurs along the trail! 
What's more, participants who complete and submit their dino trail map will be in with the chance of winning a Border Biscuits bundle, with the lucky winner to be drawn on the 18th of August. Good luck, and happy dino hunting!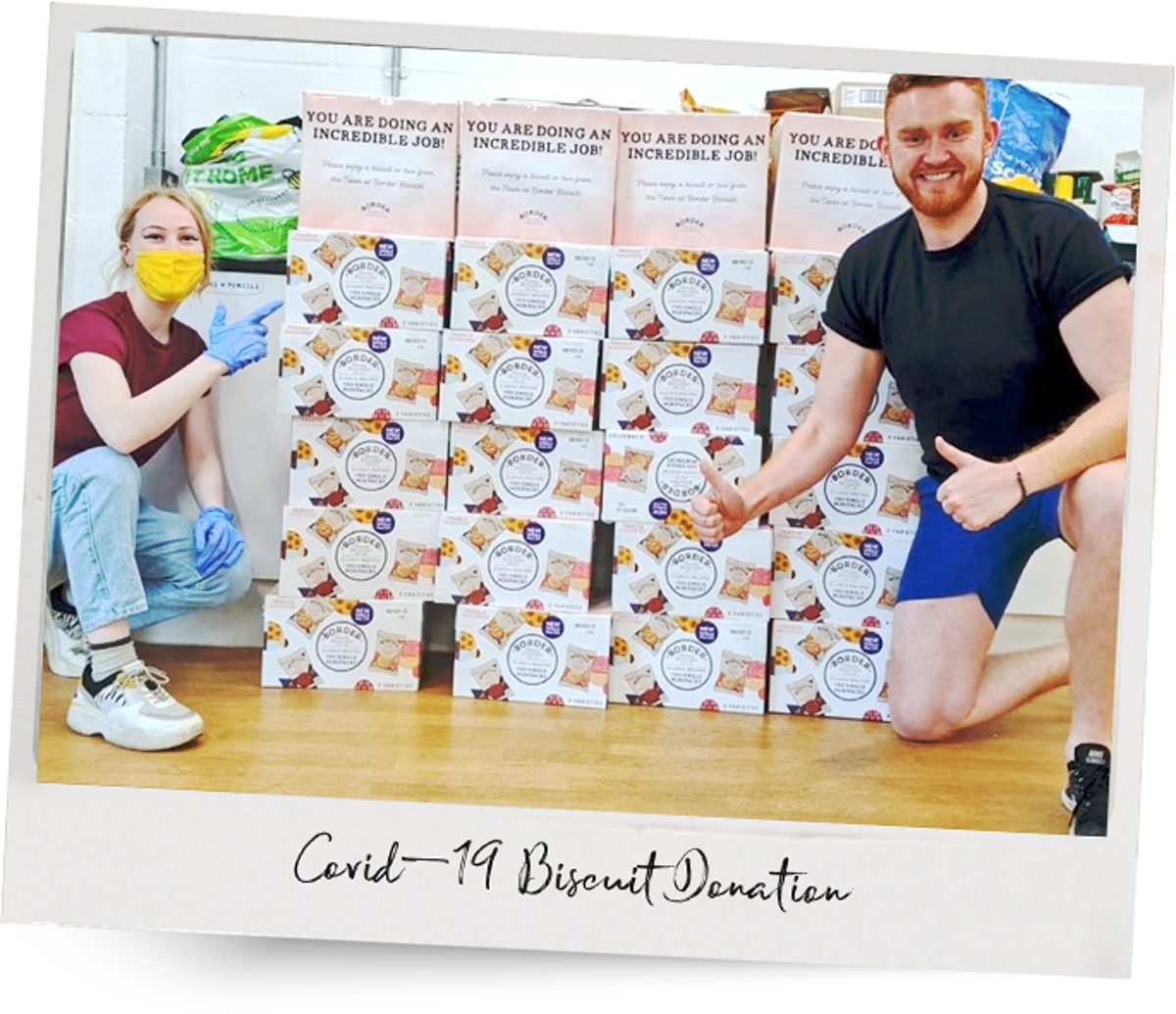 BORDER COVID-19 BISCUIT DONATIONS PASS 150,000 MARK
In 2020, Border Community Support made a commitment to provide key workers on the frontline within the NHS and care homes with a small treat during their shifts.
During this unprecedented national crisis, Border Community Support temporarily lifted its criteria to support local, and delivered biscuits as far north as Shetland and as far south as London.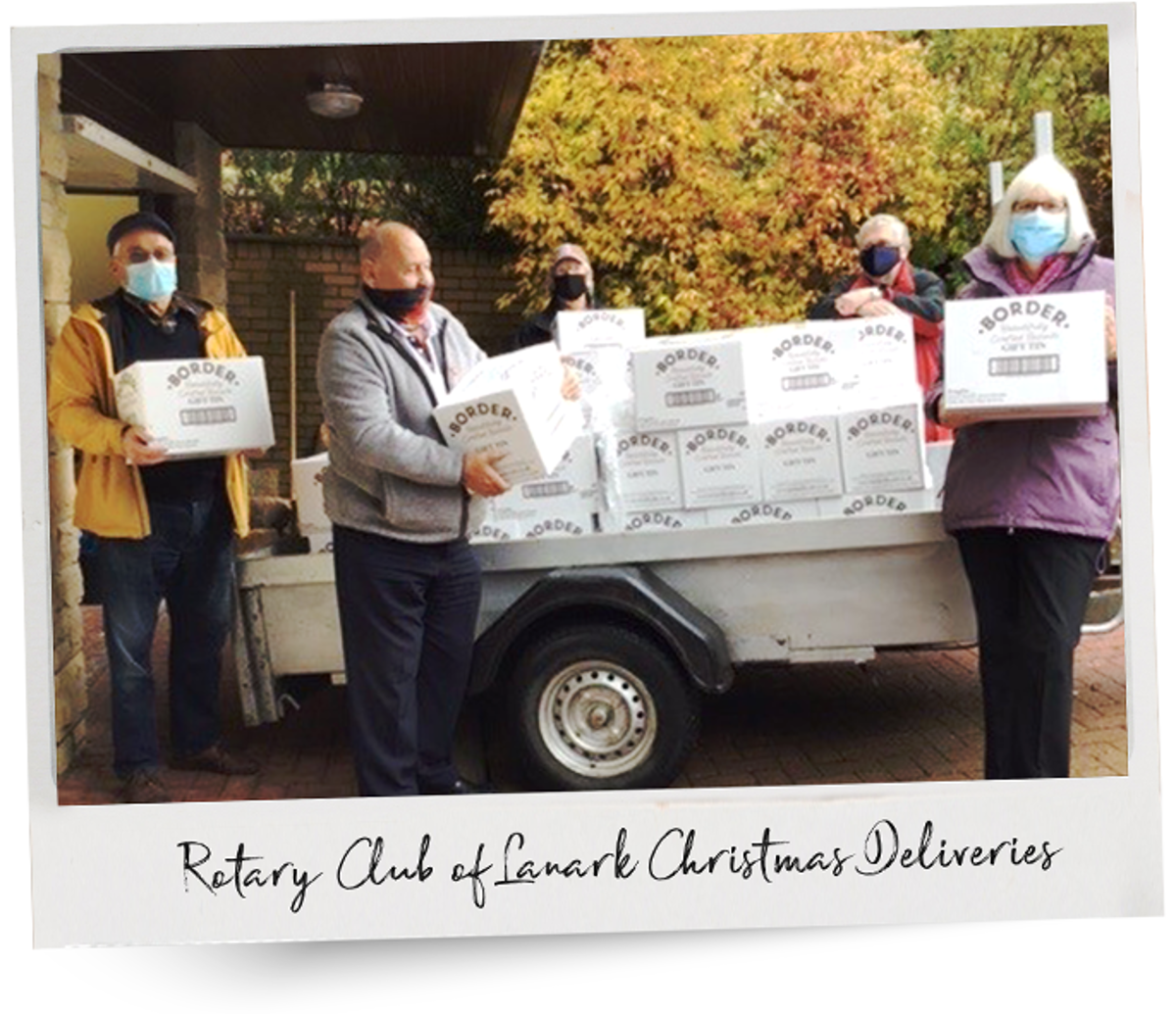 BORDER PARTNERS WITH ROTARY CLUB OF LANARK FOR FUNDRAISING SUCCESS
Border Community Support partnered with the Rotary Club of Lanark to help local clubs and organisations struggling to raise funds during the pandemic.
The two organisations had been working closely together on an annual Christmas project since 2012 and for the 2020 iteration, Border donated over 4,000 gift tins and cartons. This helped the Rotary Club of Lanark and over 20 local organisations raise more than £12,000 in sales, bringing the total raised over the lifetime of the project to over £100,000.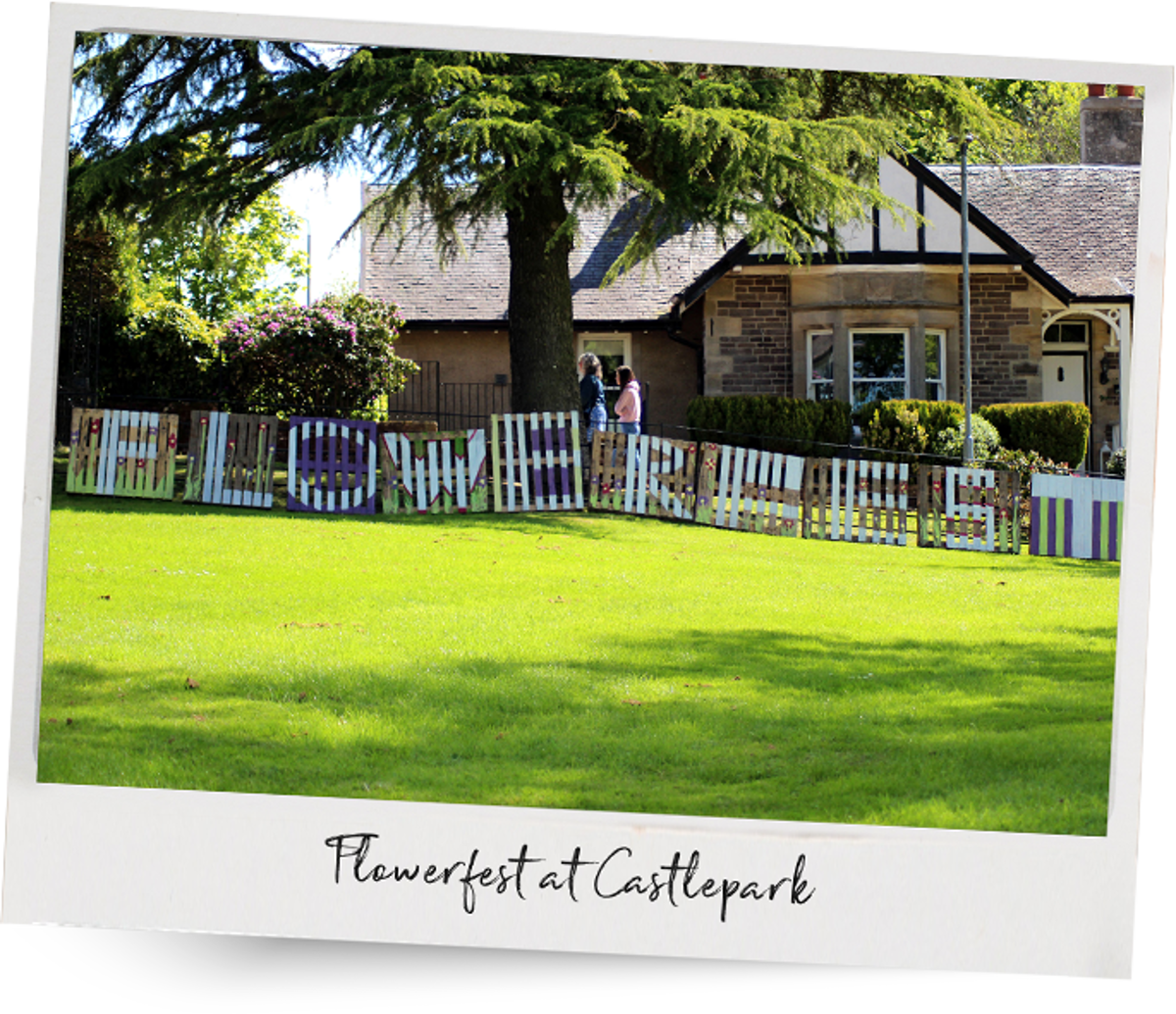 BORDER SUPPORTS THE LANARK COMMUNITY DEVELOPMENT TRUST
Over many years, Border has supported a range of projects delivered by Lanark Community Development Trust (LCDT).
Lanark's own website, now renamed 'Discover Lanark', was funded and set up by Border in 2012 to provide a platform for local news and information useful for both residents and visitors alike.
Touchscreens information points have also been installed at various locations around the town and the New Lanark Visitor Centre.
Other projects included Castlebank Park, The Wallace Rose Garden, Lanark Festivals, The Cameronian Memorial, St. Kentigerns Church and the Lanark Vision project which realised the area's natural and cultural gems to be explored and developed for business and tourism.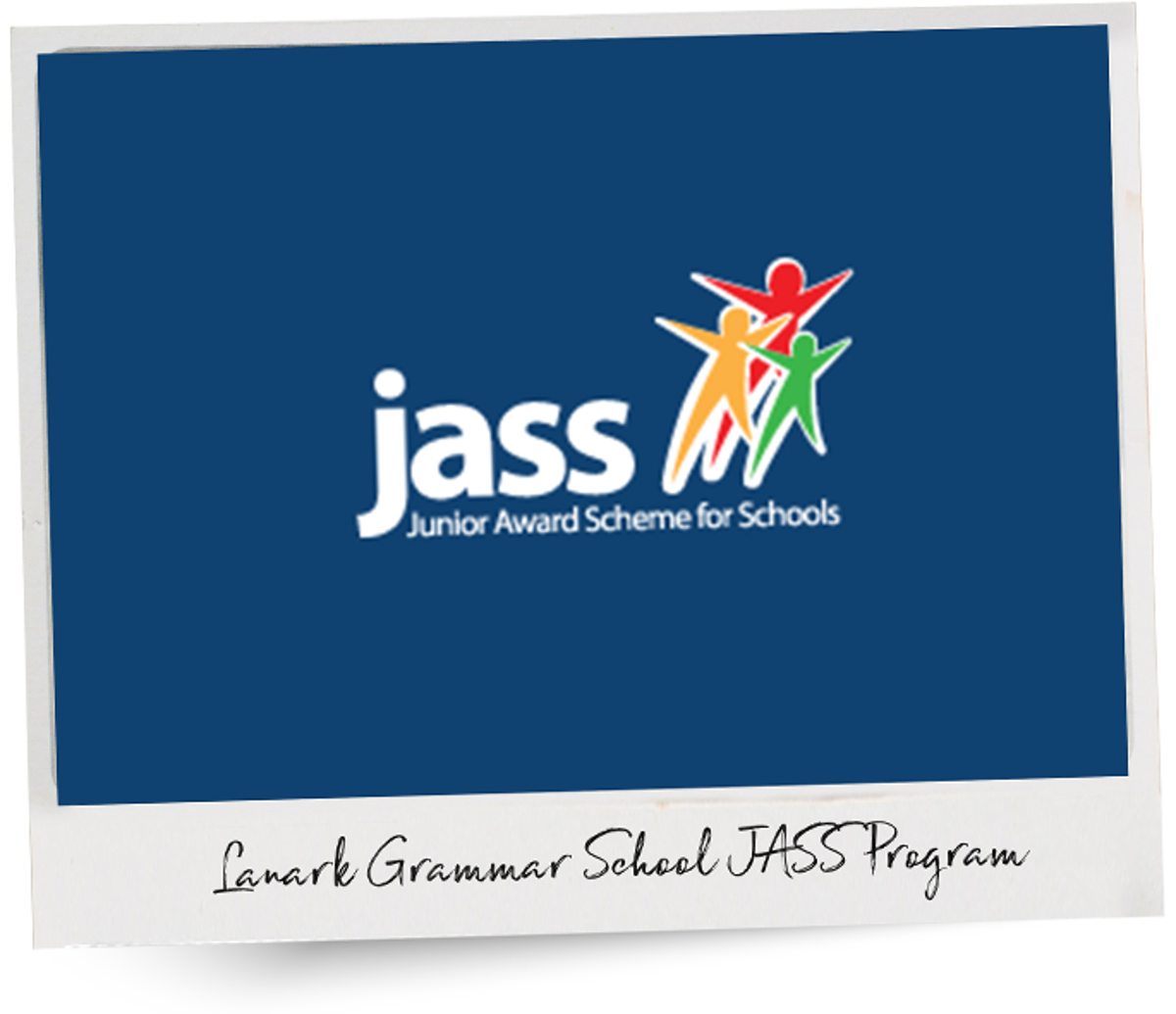 BORDER SUPPORTS YOUNG PEOPLE OF LANARK THROUGH JASS AWARDS
Lanark Grammar School is the first school in South Lanarkshire Council to launch the JASS Awards program, a personal achievement award for young people in S1 to develop new skills and build self-confidence. The scheme also provides a platform for the school to engage pupils with their community and local charities. Border is very proud to have supported the successful debut year of the program and continues to support this hugely beneficial project for the young people of Lanark.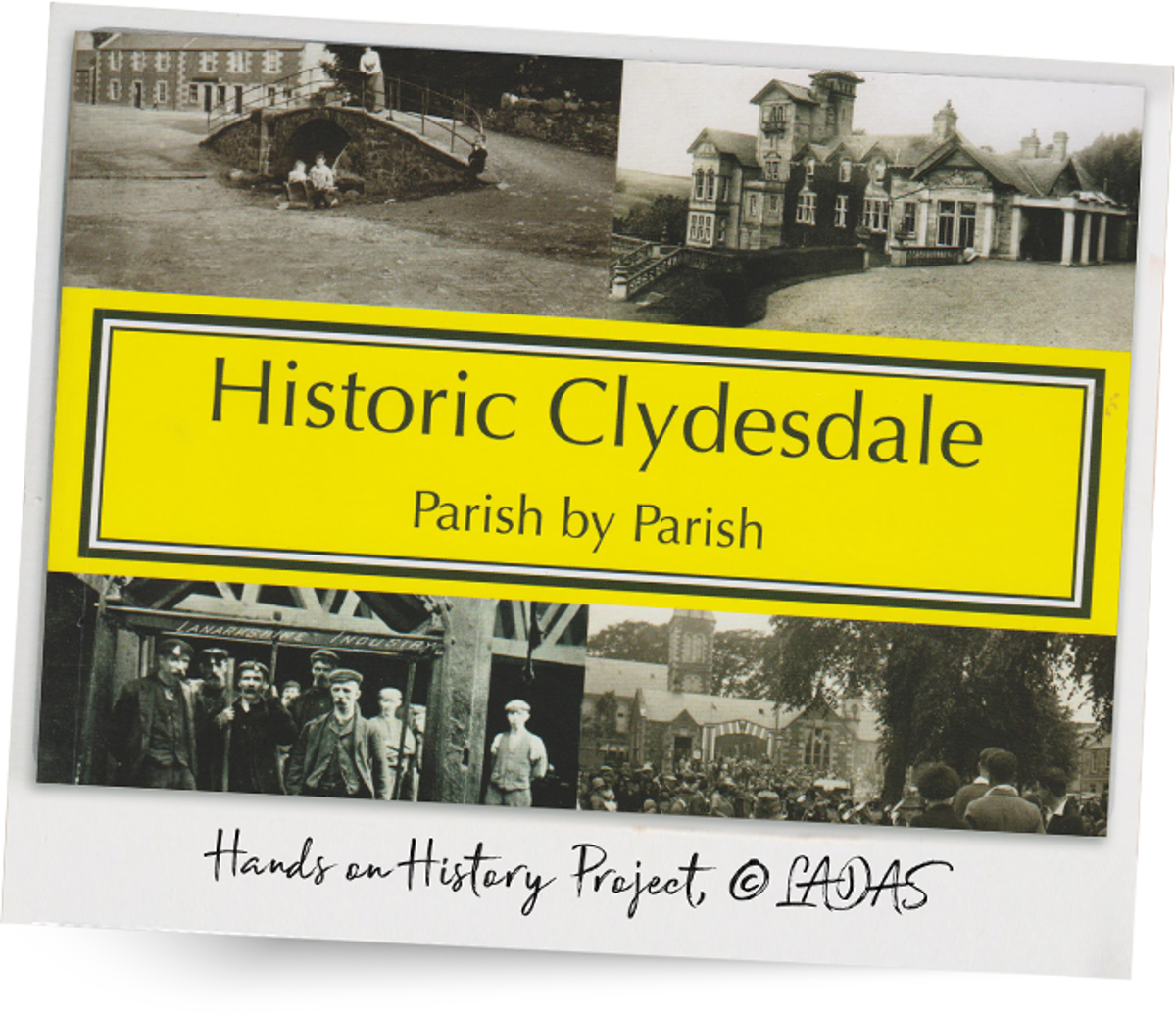 BORDER'S LIFETIME SUPPORT OF THE LANARK AND DISTRICT ARCHAEOLOGICAL SOCIETY CONTINUES
Border has been a longtime supporter of LADAS and continues this with the 'Hands on History' project. Two illustrated 250-page historical books called 'Clydesdale's Curiosities' and 'Falls of Clyde' have been produced with the help of the community of Clydesdale, with the main aim to work with local schools and communities, bringing together the history of the Clydesdale area alive.
LOCAL VOLUNTEERING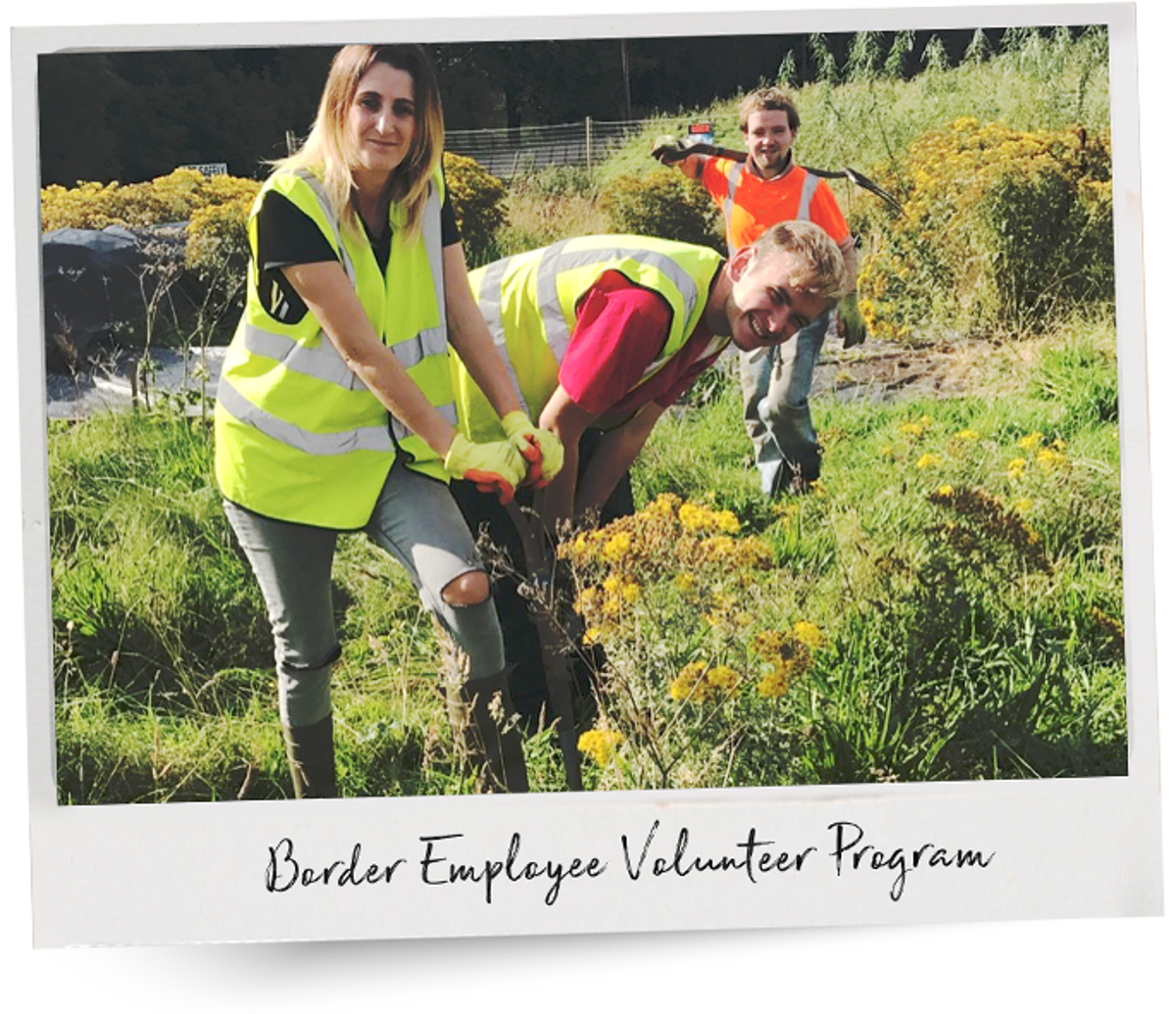 BORDER'S VOLUNTEERING PROGRAM
We are very proud of the charitable work our employees get involved in within the community thanks to Border's volunteering program.
Apart from lending an extra pair of hands and learning new skills, the annual fully paid days also provide opportunities for everyone to make new friends and have fun at the same time!
WHO

CAN APPLY

Border Community Support funding is available to projects located within Lanark. We consider each application based upon the benefit we believe the project will offer. As a result, we only support projects that fit within the following categories:
SPORTS
ARTS
HERITAGE
LEARNING
EVENTS
LEISURE/RECREATION
DIGITAL
The following list sets out the types of groups and activities not eligible for Border Community Support:
National charities outside Lanark
Non community projects*
National or overseas projects
Core statutory services
Individuals
Political/Religous groups
Health
Social Welfare
*A group does not have to be a registered charity to apply, however,the project must benefit the local community within the set boundaries.
APPLY TO GET SUPPORT
If after viewing our guidance notes above you are ready to complete your application form for Border Community Support, you can do so right here.
Once we have received your application, a member of our community support team will be in touch.
Applications are assessed monthly and we aim to respond to all applications, successful or not, within two weeks after the grant review.